Competition Aims to Find AI Solutions to Healthcare Disparities
An app to help patients struggling with infertility. An artificial intelligence (AI)-based system to improve diversity in clinical trials. An expanded method to classify diabetes. All these ideas come from the 3rd Coast Augmented Intelligence for Health Bowl (3C-AI4H Bowl) at Northwestern University. 
The Institute for Augmented Intelligence in Medicine (I.AIM) is hosting the competition in its second year. It's open to all higher education institutions. Schools applied to compete by Sept. 16. This year's theme is for teams, made up of a faculty mentor and students studying medicine and computer science, to create an AI-based product to address health disparity issues. The top prize is $35,000.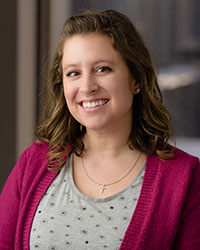 "Ideally, whether you're first place or last place, there's an effort to progress an idea to become a tangible product," said Meghan Gelecke, I.AIM administrator. "Industry partners are looking for those good ideas coming from students and what can push their industry forward." 
The prizes are funded by sponsors, who are mentors that work regularly with the teams. Second prize gets $10,000, and third place is rewarded $5,000. 
Teams who competed last year are inching closer toward transforming their ideas into tangible solutions. Pennsylvania State University (PSU) won the inaugural health bowl, which was only open to Big Ten schools. PSU developed a tool called Simplify, which helps make hospital discharge forms easier for people to understand. Three companies collaborated with the students: health care servicer Vizient, expert system Expert.AI, and the health insurer Health Care Service Corporation. They are currently in the research and development phase with a plan to bring the product to market. 
PSU is also a finalist in this year's competition. Its team pitched an app for social workers to help give patients better resources. Four other teams have advanced to the finals round: Case Western Reserve University, University of Illinois Urbana-Champaign, University of Wisconsin-Madison, and University of Pittsburgh-Carnegie Mellon University. All the finalists will give a presentation on May 5, when the winner will be announced. 
The judges for the 3C-AI4H Bowl work in healthcare and computer science. They submit rubrics for each team. Another team of data experts scores each rubric. That is how the winner is decided.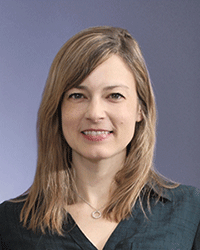 "The judges are experts in the field," said Eva Winckler, I.AIM communications manager. "They bring good perspective, expertise, fair questions, and sound judgment." 
Seven teams competed in the semifinals round on Oct. 21, including Northwestern University. Its team pitched a better classification of radiology results, notification, and communication. Another team that competed was based in Dubai, United Arab Emirates. 
The 3C-AI4H Bowl has a steering committee made up of faculty from other institutions. They meet to think of ways to improve the competition. 
"We've gotten to the point where people interested in joining the steering committee come from schools that didn't compete in the bowl," Gelecke said. "They are interested in becoming part of it. If people are interested, then we want to continue that interest and keep the progress we made." 
The idea for the 3rd Coast Augmented Intelligence for Health Bowl started in December 2020. The first year of competition coincided with the last school year. There was also an educational series in the summer, composed of webinars. This school year, the educational series also coincides with the academic calendar. 
"The educational series rounds out the competition to consider all aspects," Gelecke said. "Consider what does the consumer want? What does the industry want? Ethics are a huge part of it." 
The 3C-AI4H Bowl's main goal this year is to address health disparities. Gelecke said schools on the west coast currently receive more attention. 
"Don't forget about us guys in the Midwest," she said. "We're doing really good work here. Don't overlook us."