AI@NU Graduate Student Group
At Northwestern, artificial intelligence research extends far beyond the Computer Science Department to reach every corner of the university. The Northwestern AI Graduate Student Group was founded to serve this diverse group of students and foster a campus-wide AI student community. The board members of this organization consist of a representative from every school at Northwestern Together we seek to connect AI enthusiasts across the campus and surface opportunities for collaboration among students and organizations.
If you are an active AI researcher or interested to learn more, please submit this form to join our community!
Board Members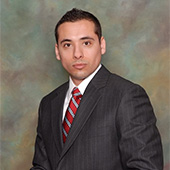 Sergio Servantez
President and Co-Founder

email
Sergio is a PhD candidate in the Computer Science Department at Northwestern and is a member of the C3 Lab led by Dr. Kristian Hammond. His research lies at the intersection of neuro-symbolic AI and law where he explores novel approaches to reasoning over legal documents. Prior to joining Northwestern, Sergio was a practicing attorney and also served in the Marine Corps. Sergio was born and raised in Wisconsin and has a Corgi named Charley.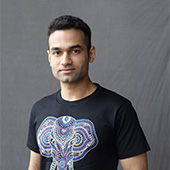 Suman Bhandari
Vice President and Co-Founder

email
Suman is a Ph.D. student in the Mechanical Engineering department at Northwestern. He works in the Advanced Manufacturing Processes Lab (AMPL) led by Prof. Jian Cao and Prof. Kornel Ehmann. His research focuses on laser-based micro-manufacturing processes. Suman is also interested in the use of AI in the manufacturing sector. Suman is from Nepal and loves to play soccer.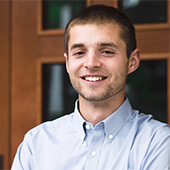 Jack Bandy
Board Member (School of Communication)

Jack Bandy studies the ethics and social impact of AI. His research has explored algorithmic platforms like Apple News, Twitter, and TikTok, to help illuminate how their algorithms impact the stories and information we encounter every day. He is a PhD candidate in the Technology and Social Behavior program, working in the Computational Journalism Lab.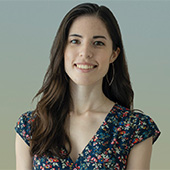 Saya Rene Dennis
Board Member (Feinberg School of Medicine)

Saya is part of the class of 2019 in the Driskill Graduate Program in Life Sciences, and works in Dr. Yuan Luo's Lab at Feinberg School of Medicine. Her interests lie in the applications of artificial intelligence in medicine, and her research focuses on patient genomic data as well as electronic health records primarily in cancer. She was born and raised in Japan and completed her undergraduate degree at the University of Tokyo. Saya also serves as the president of the Biomedical Informatics and Data Science (BIDS) Student Group at NU, and of the International Japanese Graduate Student Association. In her free time, she likes to read, play recreational sports, and explore the city.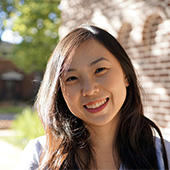 Tina Law
Board Member (Weinberg College of Arts and Sciences)

Tina Law is a sociology Ph.D. candidate and NSF Graduate Research Fellow at Northwestern. Her research uses computational and quantitative methods and large, unstructured data from digital, administrative, and archival sources to understand the social and political experiences of communities of color in U.S. cities. She is the co-creator of varyCSS.org, a web-based project that provides crowdsourced resources to ensure that the growing field of computational social science is antiracist and feminist and led by women, Black, Latinx, and other scholars of color, and other scholars who identify with groups that are currently underrepresented in the field. She is also an alumni of the Summer Institutes in Computational Social Science and previously co-organized a partner site at Chicago.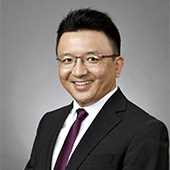 Sheng Li
Board Member (Kellogg School of Management)

Sheng Li is an MBA candidate at Kellogg School of Management, started in the Evening & Weekend MBA program in September 2019. Sheng is the founding president of Kellogg AI Club that he launched in March 2020. He works full-time as a Data Scientist with GE Transportation. Sheng is also a triple-purple Wildcat with two other degrees from Northwestern: Master of Engineering Management and Master of Science in Analytics. He has an undergraduate background in Engineering.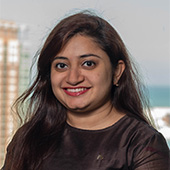 Ankita Mukhopadhyay
Board member (Medill School of Journalism, Media, Integrated Marketing Communications)

Ankita is a Masters student in Northwestern's Medill School of Journalism, specializing in media innovation and content strategy. She is interested in the role of AI in solving the fake news problem and the use of tech to disrupt journalism. Prior to joining Northwestern, Ankita was a correspondent in India for a major news publication. She has worked in several news outlets as a writer and editor, before finding her calling in product. Ankita was born and raised in Mumbai, but considers Delhi her adopted home. She hopes to adopt a Siamese cat someday.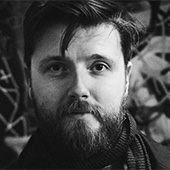 Andrew Paley
Board Member (McCormick School of Engineering)

Andrew Paley is a researcher, designer, engineer, journalist and musician working at the intersection of AI, human-centered design, the reinvention of information access, and social progress as applied to a variety of spaces, including law, politics, and education. Before starting work on a PhD in Computer Science at Northwestern, Paley built and led teams at startups, designed and defined applied AI systems that resulted in over a dozen patents, and wrote and gave talks about how to think about the future of AI-empowered UX. In his spare time, he also explores various approaches to human-machine collaboration in pursuit of generative art.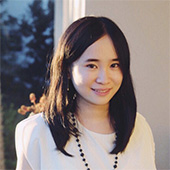 Chenchen Zhang
Board Member (Pritzker School of Law)

Chenchen Zhang is a JD student at Northwestern Pritzker School of Law. She is interested in the intersection of law and AI. Specifically, she is interested in understanding how AI can facilitate legal service delivery as well as identifying legal risks associated with AI-driven applications. She has written about the use of AI and big data in the judicial system. Currently, she is exploring the efficacy of large language models in helping synthesize legal texts.
Staff Advisors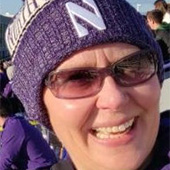 Director of Planning, Office of Administration and Planning

Associate Director, Center for Advancing Safety of Machine Intelligence

Back to top